Free Quote and Consultation
First hour of consultation is FREE. Time is billed at $55 per hour after 1st hour of in-person consultation. Email/phone/text consultation is free.
---
Contact our Project Coordinator and get a free quote to get started today.
---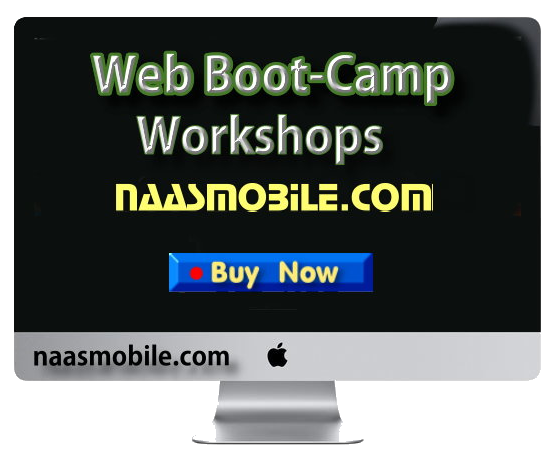 ---
Web Design Classes and Web Design Workshops
For beginners. Web Design Classes taught in Las Vegas, NV. Enroll now.
Learn Web Design in 3 hours!!
Great class for beginners, work-at-home moms, and students.
Affordable. Taught by Purdue University Grad with over 20 years of design experience.
NAASMobile.Com classes DO NOT require prior experience unless specifically noted. Our Web Design classes only require a desire to learn, along with the required registration fee.
Current And Upcoming Web Design Workshops:
Web Design/HTML Workshop I. Introduction to Web Design. Classes forming now. Space is limited to first 25 students!
Web Design/HTML Workshop I is a 3-hour crash course designed to introduce students to the concept of building web pages for the Internet. At the end of the workshop, each student will be able to construct a a basic 4-page website with graphics, text, and video. The objectives of the workshop are as follows:
To initiate beginners into building Web pages, as well as providing web design tips and fundamental Web Design concepts.
To teach students the fundamentals of Web design, and how to create a basic web page;
To teach students how to construct and manage a basic website;
To teach students how to incorporate text, images, video, and audio into a website.
Basic Requirements:
Students must be over 12 years of age;
Students must bring own laptop or tablet computer;
Students must pre-register online;
Students must provide own transportation to facility;
Course material included with registration fee.
Course material provided day of workshop.
Who this class is suitable for:
Web site beginners;
Stay-at-Home Moms;
Work-At-Home Moms;
Middle-School students;
High-School students;
Business Managers;
New and current Business owners;
Retirees/Veterans;
Anyone who is a beginner at web design or computers;
Course material included with registration fee and provided at class-time.
Why enroll in this Web Design Workshop:
Easy, friendly atmosphere. No pressure.
Learn how to create a 4-page website.
One-on-one sessions.
Learn how to incorporate text, images into a website.
Down-to-earth language. Effective learning for the beginner.
Learning web design will LOWER your business costs!!
Learning web design will INCREASE your business profits!!
Web design will improve your employment prospects.
Web Design will increase your business opportunities.
Web design will step your game up in 2013!
Web design will boost your self-confidence.
Only beginners are a! Web design, business consultation, advice for beginners.
Web Design/Web Class location and times:
All of our workshops meet at West Las Vegas Arts, Center, at 947 West Lake Mead Boulevard, Las Vegas, NV 89106. Workshop classes generally take place on Saturday mornings, unless otherwise noted.
Interest List Now Forming
We are now forming an interest list of persons wanting to better themselves, and who are interesting in learning a skill that will last a life time. If you are interested please complete our registration form below.

Register online today. Web Design Classes.
| | | | |
| --- | --- | --- | --- |
| Android | Apple iOS | BlackBerry | Windows 7 |
---